other titles...
See also...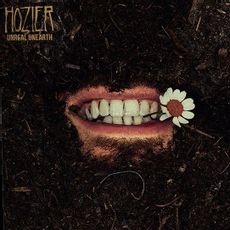 1. DE SELBY (PART 1)
2. DE SELBY (PART 2)
3. FIRST TIME
4. FRANCESCA
5. I, CARRION (ICARIAN)
6. EAT YOUR YOUNG
7. DAMAGE GETS DONE FT. BRANDI CARLILE
8. WHO WE ARE
9. SON OF NYX
10. ALL THINGS END
11. TO SOMEONE FROM A WARM CLIMATE (UISCEFHUARAITHE)
12. BUTCHERED TONGUE
13. ANYTHING BUT
14. ABSTRACT (PSYCHOPOMP)
15. UNKNOWN / NTH
16. FIRST LIGHT

Hozier
Unreal Unearth
island
All the trademark emotional heft and honesty that courses through the first two Hozier records, now rounded out with a more expansive and elaborate songwriting style.
Old fans will fall in love once again with his 3rd, and if you're yet to take the plunge (or have written him off before), this is the one to try.