other titles...
See also...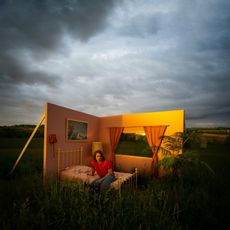 Valley
Brother, Sister
Sundowner
Campfire
Wander
Don't Underestimate Midwest American Sun
Night At The Little Los Angeles
Jamie
Velvet Highway
Provisions
KEVIN MORBY
Sundowner
Dead Oceans
Stripping things back to their roots, morby's sixth album pairs delicate folk music with uncomplicated melodies and bruising lyrical ruminations.
The new collection of songs came quickly and effortlessly as he did his best not to resist or refine the songs, but instead let them take shape all on their own. As the songs kept coming, he cleared out the crowded shed in his backyard and built a makeshift studio before adding drums, lead guitar and piano to complete the demos. 'Sundowner' is his attempt to put the Middle American twilight – its profound beauty - into sound. "even without explicit elegies, there's a sense morby is permanently watching something sink into the horizon, suspending what's left in beautiful songwriting amber" 4/5 – mojo.