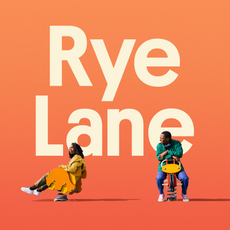 Intro / Toilet
Mouths
Nathan Armstrong / Dom Buys Photo
Traffic Lights (Part 1 & 2)
Yas & Dom / Seesaw
Dom's Flashback / Spilt Popcorn
Sweet Thing
Chemistry / Happy Dom
Rollerblades (Rye Lane Version)
Brockwell Park (Walled Garden)
I Haven't Decided Yet / Skyline From Brockwell
Yas' Flashback / Basic / Spilt Hummus
Mischief (Part 1 & 2)
BBQ Raid / What Have You Done? / Panic
Smooch / Moped
Jules Raid
Argue
Reminiscing
Fallout
LGOYH (Let Go Of Your Hurt) feat. Sampha & Tirzah
Moving Forward (Original Percussion Mix)
Wave At Boats
Open Up (Credits Version) feat. Sampha & Tirzah
Kwes.
Rye Lane (Original Score)
warp