other titles...
See also...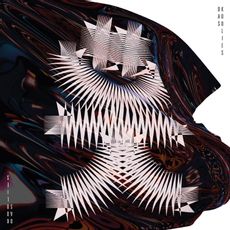 dinked recycled colour 2lp
(actual colours will vary)



indies only recycled colour 2lp
(actual colours will vary)
Best Mindfuck Yet
Out Of This World
Nuthin Sandwich
Shakedown
Best Mindfuck Yet Reprise
A Ride
Collide
Katal
Pain Down The Drain
Montezuma
Holy Shit
Masters Of Mankind
Collide Reprise
Alligator
Sky
Sorry
Wired For Sound
dinked exclusive bonus 7"
Sorry (demo version)
Sorry (instrumental version)
dinked edition 242:

- Recycled colour vinyl 2LP (colours vary due to vinyl being recycled)
- Bonus 7" - 2 exclusive tracks *
- 12" signed art print *
- Exclusive sleeve artwork *
- Numbered edition of 600 *

*EXCLUSIVE to Dinked Edition

Das Koolies (super furry animals)
DK.01
Strangetown Records / Amplify Music
After four decades together as Super Furry Animals, the debut album from Das Koolies delivers on the promise of their singles to date (none of which are repeated here), to gift us a genre-bending expansion of their most electronic-leaning & experimental ideas.
Uber-Kool! 'DK.01' re-opens the book on the quartet's long-term friendship & musical union at the next chapter, with their meandering tale together having begun in the vortex of North Wales' illicit rave scene in the early-1990s. Last seen on stage together as the Furries' final tour concluded in 2016, Bunford, Ciarán, Ieuan & Pryce reconvened Das Koolies around poker nights & half-remembered riffs shortly after, scratching a persistent, 30-year itch to perform a factory reset & deep dive into the synth-driven sound they'd heard in their heads all along.

For Fans Of: Super Furry Animals / Acid Klaus / Hot Chip / Teleman / Field Music
*no purchase neccessary- email [email protected]