other titles...
See also...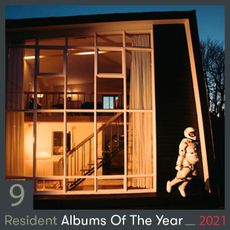 MTT 420 RR
The Wheel
When the Lights Come On
Car Crash
The New Sensation
Stockholm Syndrome
The Beachland Ballroom
Crawl!
Meds
Kelechi
Progress
Wizz
King Snake
The End
Ecomix lp
CRAWLER pressed on limited edition, Eco-Mix coloured vinyl, housed in a single-sleeve jacket and printed inner sleeve.
Eco-Mix vinyl production uses leftover wax that's already in the factory, meaning each record is different and the colour is completely random. It's more environmentally friendly as it's using up material that would have otherwise been thrown away. Records may vary from beautiful blues, vibrant reds, glowing greens and everything in between. Every copy is unique.
Deluxe 2LP
CRAWLER mastered at half-speed (45rpm), pressed on deluxe double heavyweight 180g black vinyl, housed in a gatefold jacket with printed inner sleeves.
LP

CRAWLER pressed on black vinyl, housed in a single-sleeve jacket and printed inner sleeve.
CD
CRAWLER on CD. Digipak packaging.
idles
CRAWLER
partisan
If you're going to throw a curveball, might as well do it when you're super confident you've got everyone's attention, right? In a seriously gutsy change of direction, our treasured noiseniks have immersed themselves in a swathe of fresh textures and experiments that push their furore into terrifyingly soul-stirring new territory.

The aural assault is more considered, ever fluctuating and seemingly boundless. It's even - and here's a word we never thought we'd ever use in relation to this band - subtle.
We gotta be honest. There was some resistance to including 'Crawler' in our Top 10 of 2021. Not because it doesn't 100% deserve it. Not because it hasn't driven us all WILD. Not because our love for the band has diminished. But because 'Brutalism' (2017), 'Joy As An Act Of Resistance' (2018) and 'Ultra Mono' (2020) all made our Top 10 in their respective years. So, we've only taken one year off from them…and that's only coz they didn't put an album out!

Beneath familiar overarching themes of trauma, heartbreak and loss, the band juxtapose beauty and rage with humour and drama more impressively than ever before. Recorded with co-producers Kenny Beats (Vince Staples, Freddie Gibbs) and their own guitarist Mark Bowen, they've uncovered the possibilities of what makes a bloody good IDLES song. We're fittingly lured into 'Crawler' unhurriedly, with the mournful opener 'MTT 420 RR' which reveals the first disruption to normal proceedings when Joe starts to sing. Yep, you read right. He sings. And he sings tremendously too! In a proper dark Lanegan-esque way.

Once the new tone has been set, we're thrown into a world of euphonious discordance - melodic post-punk, feverish rhythms, tense drone and unsettled timbres. They have nothing to prove and are afraid of nothing more than ever sounding enervated….or idle.

buddy: There was no doubt this was going to be my album of the year, from my very first (if ever so slightly tipsy) listen. On their blistering 4th LP we find them using harsher, heavier & denser textures than before. Experimenting with different sounds to open up a more diverse body of work. Showing influences of Electronica in 'MTT 420 RR', Grime 'Car Crash' to the soulful 'Bleachland Ballroom'. For me it's their best work to date, a truly outstanding record.