Seven Davis Jr
Universes
Ninja Tune
---
From time to time a DJ, vocalist or producer comes along who transcends a particular scene, bridging the gap between disparate movements and uniting tribal music fans.
Seven Davis Jr's productions have a rawness; a loose-knit, lolloping groove that seduces even the most steadfastly stubborn of hips. Featuring collaborations with his friends Julio Bashmore, fLako and Kutmah, there's an undeniable funk oozing from every track on this debut which is especially Recommended if you like Moodymann, Theo Parrish, Kutmah, Funkineven or fatboy slim. "A distinct style of 'intergalactic soul' that nods to Todd Edwards, Derrick Carter and George Clinton" - FACT.
* the deluxe cd contains an additional disc featuring bonus beats from Seven's 'Life In Deep Space' poetry opus. The 2LP format features five bonus tracks and 180g black vinyl.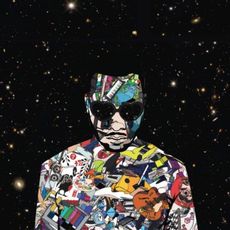 Imagination
Freedom
Sunday Morning
Everybody Too Cool
Karma [LP only bonus track]
Try Me (I'll Funk You) [LP only bonus track]
Options [LP only bonus track]
Good Vibes ft Julio Bashmore
Luv [LP only bonus track]
Be A Man ft fLako
Fighters
Honestly [LP only bonus track]
Afterlife ft Kutmah
No Worries
Welcome Back