GARY NUMAN/TUBEWAY ARMY
PREMIER HITS
Beggars Banquet
---
Definitive compilation album of Gary Numan's best known hits to be made available on vinyl for the first time.
Gary Numan is a pioneer, and his influence on so many artists is unmistakable and grand. Gary's style connects him with fans of multiple genres...electronic, industrial, indie-rock, metal, etc. He remains an innovator, and his fan base continues to grow.
He's been name-checked as an influence by everyone from Kanye West to Foo Fighters and Queens Of The Stone Age, and an ever-growing list of artists have covered and sampled his music. These range from Basement Jaxx to Damon Albarn; Afrika Bambaataa to RZA and GZA from the Wu-Tang Clan. Premier Hits is a 21-song compilation album and this is the first time it's been available on vinyl. This perfect introduction to the world of Gary Numan is a 2LP set and contains his best-known hits including "Cars", "I Die: You Die", "Are 'Friends' Electric?" and more. The LP also contains four bonus tracks, "Metal", "We Are So Fragile", "Films" and "Me, I Disconnect From You".
"There are still people trying to work out what a genius Gary Numan is." – Prince
"I was always impressed by the way Gary Numan found his own voice–and it was unusual–but it was unmistakably him and boldly him. I see me doing what I learned from him." Trent Reznor, Nine Inch Nails
"Gary Numan proves music has always been really inventive for the masses" – Lady Gaga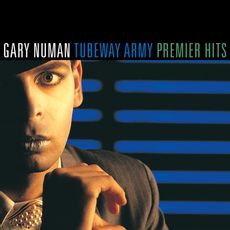 Cars
I Die: You Die
Are 'Friends' Electric?
Down In The Park
We Are Glass
Metal (Remastered 2009)
We Are So Fragile
Bombers (Remastered)
We Take Mystery (To Bed) [Edit]
She's Got Claws
B6. Complex
Music For Chameleons (Edit)
That's Too Bad (Remastered)
This Wreckage
Films (Remastered 2009)
Warriors
Me, I Disconnect From You
Love Needs No Disguise
White Boys And Heroes
Sister Surprise (Single Mix)
Stormtrooper In Drag