The FLAMING LIPS
OCZY MLODY
bella union
---
throbbing electronic backing & dreamy vocals provide a deliciously woozy sensation to their 17th studio album.
3-time Grammy-Award winners, THE FLAMING LIPS are one of the most enduring, influential, unpredictable, & universally respected bands of their generation or any other. Led by Wayne Coyne, they have been cited as the ultimate live attraction & life-affirming festival band who continue to dazzle audiences with their over-the-top, maximalist, high-energy onslaught on the senses. On 'OCZY MLODY', The Lips return to form with an album no less experimental in nature, but perhaps more melodically song-oriented, recalling the best parts of their most critically applauded albums 'THE SOFT BULLETIN' & the gold-certified 'YOSHIMI BATTLES THE PINK ROBOTS'. Miley Cyrus lends her vocals to "We A Famly", the final track from OCZY MLODY.
***
lilac & orange 2lp + bonus red 7"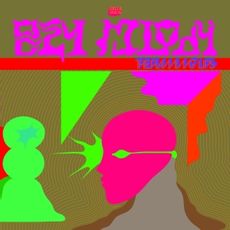 Tracklist
Oczy Mlody
How??
There Should Be Unicorns
Sunrise (Eyes of the Young)
Nigdy Nie (Never No)
Galaxy I Sink
One Night While Hunting For Faeries and Witches and Wizards To Kill
Do Glowy
Listening To The Frogs With Demon Eyes (not on standard lp)
The Castle
Almost Home (Blisko Domu)
We A Famly
Space Oddity (7")
Jest (There Is) (7")