Josh T. Pearson
The Straight Hits!
Mute
---
Recorded in Texas with fellow ex-members of Lift To Experience and The Texas Gentlemen, the album juxtaposes rousing country-rock anthems with the kind of intimate ballads that rocked us on his solo debut.
Whilst the record opens with a handful of drawling, up-tempo rockers reminiscent of Courtney barnett's energetic aloofness, pearson constantly shakes up dynamics throughout, making the record even more organic and compelling. "Where Lift To Experience doled out sardonic allusions to the Book of Revelations, here Pearson does the same for Honky Tonk clichés. Despite any shortcomings, 'The Straight Hits!' remains a compelling listen. Part ode, part lampoon, part head scratching soul search" 8/10 – sound blab.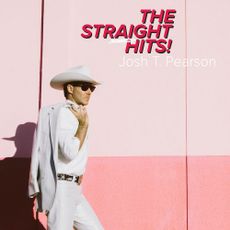 Straight To The Top!
Straight At Me
Give It To Me Straight
Straight Laced Come Undone
Damn Straight
Loved Straight To Hell
The Dire Straits Of Love
Whiskey Straight Love
A Love Song (Set Me Straight)
Straight Down Again!