other titles...
See also...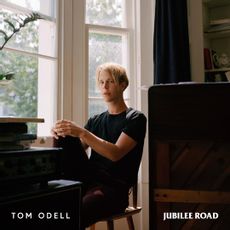 Jubilee Road
If You Wanna Love Somebody
Son of an Only Child
You're Going To Break My Heart Tonight
China Dolls
Queen of Diamonds
Half as Good as You (feat. Alice Merton)
Go Tell Her Now
Don't Belong In Hollywood
Wedding Day
If You Wanna Love Somebody (Single Version) (cd only)
tom odell
Jubilee Road
columbia
withdrawing from the electronic dalliances of 'wrong crowd', the chichester singer's third album is an emotionally charged bruiser of heart-wrenching pop.
fans of george ezra, ed sheeran, hozier and james bay will adore this. "singer-songwriter's satisfying, slightly conceptual third [...] odell's boy george-like vocals bring warmth and when he pulls the emotional trigger, it's surprisingly moving. A singer-songwriter delivering on both fronts" 4/5 – q magazine.