BBC Radiophonic Workshop
"doctor who" theme & ray cathode "time beat"
harkit
---
Delia Derbyshire's pioneering arrangement of this Ron Grainer composition is one of the most famous & best loved tv themes.
This recording has become an essential track not only for Whovians, but fans & connoisseurs of electronic music, inspiring several generations of musician. to celebrate the fiftieth anniversary of the first incarnation of BBC Television's "Doctor Who", this limited 7" takes us back in time. The flipside was from a couple of years earlier—BBC's time signal interval jingle "Time Beat" by 'Ray Cathode' (aka Maddalena Fagandini) which was produced by Sir George Martin.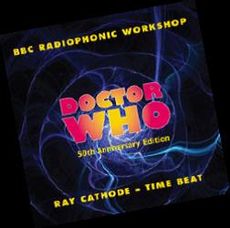 Tracklist
doctor who theme - ron grainer/delia derbyshire
time beat - ray cathode