!!!
and anyway it's christmas
warp
---
The dance-punk innovators have delivered a pair of jams just in time for the festive season.
'And Anyway It's Christmas' follows their 5th full length album, 'THR!!!ER', & it shows them continue to push their focus towards sincere, inventive dance creations, giving their unique take on the holiday season. "a smooth and heartsick disco ballad laced with twinkly percussion and keyboard sounds that could pass for jingle bells. "And Anyway It's Christmas" is somewhat reminiscent of that Pulp song James Murphy produced or the eternally wistful and effortlessly graceful Sergio & Benoit, meaning you should certainly give it a spin. Who knew these guys had it in them?" - stereogum.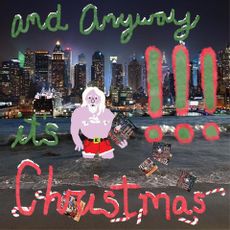 Tracklist
And Anyway It's Christmas
And Anyway It's Christmas (Dubmix)