other titles...
See also...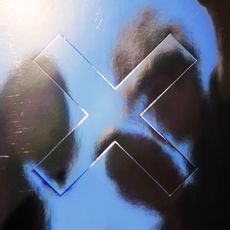 Dangerous
Say Something Loving
Lips
A Violent Noise
Performance
Replica
Brave For You
On Hold
I Dare You
Test Me
The xx
I see you
Young Turks
their 3rd album takes their trademark intimate vocals against sparse backing & augments them with a shade of joy.
their 3rd album marks a new era for the London trio of Romy Madley Croft, Oliver Sim and Jamie Smith, both sonically and in terms of process. For a while 'xx' & 'Coexist' were both made in relative isolation in London, 'I See You' was recorded between March 2014 & August 2016 in New York, Marfa TX, Reykjavik, Los Angeles & London, & is characterised by a more outward-looking, open & expansive approach. Produced by Jamie Smith & Rodaidh McDonald, I See You is The xx at their boldest yet, performing with more clarity & ambition than ever before.
***
- Standard lp: 10 tracks, in a debossed mirror board sleeve with a download enclosed for the US copy
***
- Indies-only lp: 10 tracks on limited-edition clear vinyl, in a debossed mirror board sleeve with a download enclosed for the US copy of the album
- super limited deluxe lp box + bonus 12" with 3 extra tracks + prints + cd + enhanced cd with video