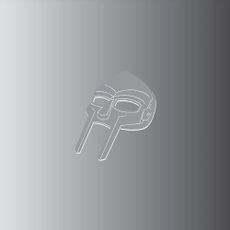 The Time We Faced DOOM (Skit)
Doomsday feat. Pebbles The Invisible Girl
Rhymes Like Dimes feat. DJ Cucumber Slice
The Finest feat. Tommy Gunn
Back In The Days (Skit)
Go With The Flow
Tick, Tick... feat. MF Grimm
Red And Gold feat. King Ghidra
The Hands of DOOM (Skit)
Who Do You Think I Am? feat. X-Ray, Rodan, Megalon, K.D., King Ghidra & Kong
DOOM, Are You Awake? (Skit)
Hey!
Operation
The Mic feat. Pebbles The Invisible Girl
The Mystery of DOOM (Skit)
Dead Bent
Gas Drawls
? feat. Kurious
Hero v.s. Villain (Epilogue) feat. E. Mason
MF DOOM
Operation: Doomsday (Silver Sleeve 2012 Version) (2023 repress)
metal face records
An absolute must have for the DOOM completist.
The long awaited reissue of DOOM's first solo gem, Operation: Doomsday. Remastered from the original Fondle 'Em 1999 issue. Side A is listed as "Side Zero". Side B is "Side One". And so forth. Underneath his mysterious metal mask, MF DOOM hides the cachet underground legends are made of. After KMD (his first group)'s 1994 sophomore album Bl_ck B_st_rds was shelved by Elektra in 1994 and his blood brother Subroc (one half of the sibling rap duo) passed away, surviving frontman Zev Love X mutated into the MC Avenger known as MF DOOM and the Rap world is better for it. This 19-cut deep album is ridiculously dope, in a bizarro Ol' Dirty Bastard kind of way.

Doom sounds either high or drunk on most of the tracks, his self-produced beats are gritty, and his rhyme styles are almost indecipherable. On arguably the best track, "Rhymes Like Dimes," Doom weaves some pointed lyrics through his abstract wordplay, spitting 'only in America could you find a way to earn a healthy buck / And still keep your attitude on self-destruct.' Who You Think I Am? features DOOM's crew M.onster I.sland C.zars, while on "?" he trades hot verses with former Columbia artist Kurious Jorge. Doom's avant-garde ghetto-rhyme philosophies take even more intentionally weird twists on "Tick, Tick..." where he and guest MC MF Grimm's flows warble over a rhythm track whose tempo speeds up and slows down continually. The comic-book themed skits, will help take you deep into the mind of an MC who is as otherworldly as they come. And in today's bland commercial Rap universe, Operation Doomsday's left-of-center beats and rhymes are the perfect remedy.