various artists
SHENMUE
DATA DISCS
---
The original soundtrack to the groundbreaking SEGA game, newly remastered and available for the first time ever on vinyl.
A selection of beautiful orchestral tracks from one of the most important games of all time. It was written largely by Sega's Japanese video game composer Takenobu Mitsuyoshi, while Yuzo Koshiro contributed fifteen songs to the soundtrack. The soundtrack features mainly music consisting of multi-instrumental tracks and a full symphonic orchestra, though it includes one vocal track sung in both Japanese and English.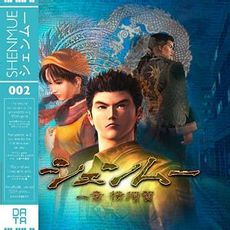 Tracklist
Shenmue - Sedge Tree
Shenhua - Sedge Flower
Encounter with Destiny
Christmas on Dobuita Street
The Sadness I Carry on My Shoulders
Cherry Blossom Wind Dance
Daily Agony
Tears of Separation
Dawn
Snowy Scenery
Separated from Yokosuka
Departure for Hope
The Place Where the Sun Sets (Version 2).