KRENG
Lowlife (Original Motion Picture Soundtrack)
Invada Records
---
'Lowlife' is the berserk, blood-spattered and wickedly entertaining feature debut from Ryan Prows.
Set amidst the seedy underbelly of Los Angeles, 'Lowlife' zigzags back and forth in time as it charts how fate - and a ruthless crime boss - connects three down-and-out reprobates mixed up in an organ harvesting scheme that goes from bad to worse to off-the-rails insane. Kreng is known for his previous score to 'CAMINO' (released on Invada Records), along with his Critically acclaimed 'L'Autopsie Phénoménale de Dieu' (2009), 'Grimoire' (2011) and the lavishly designed retrospective compilation box 'Works For Abattoir Fermé 2007-2011' (2012).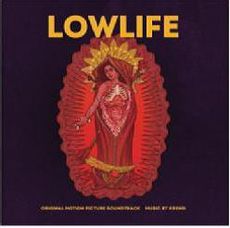 Tracklist
Lowlife
Teddy's Lair
At El Monstruo's
El Monstruo Awakes
The Shrine
El Monstruo Prays
Let's Give This Kidney a Shot
Shotgun
The Hunt
My Boy
My Office is Your Office
Kaylee's Abduction
After The Shootout
Welcome To Hell
The Last Stand
Rampage
The Legacy Is All
Are You My Mom?