prince hammer
sensimilla island
tamoki wambesi dove
---
More top quality Roots & Dub from Roy Cousins & the cream of Jamaica's studio session legends from the 70s & 80s.
Beresford Simpson, c.1962, Kingston, Jamaica, West Indies - Simpson began his recording career with Glen Brown, who produced 'Daughter A Whole Lotta Sugar Down Deh', which surfaced in the UK as the b-side to '2 Wedden Skank'. Other singles appeared, notably 'Tel Aviv Skank'. His early recordings were in his own name but he chose the pseudonym Prince Hammer for his own productions.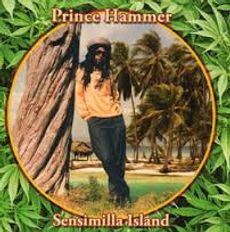 Tracklist
Wise Up
Wilton Currie (E.R.S)
Give Praises
Double Six (Jah Stitch)
Hills Man
Zacky The High Priest (Prince Far I )
What's A Yardie, David 'Prince' Mohammed (E.R.S)
Talking
75-77 Waltham park Road (Gladston Anderton)
Sensimilla island
Sin-Semilla (Charlie Chaplin)
rain From The Sky
Norma Laul Lewis (E.R.S).