scientist
repatriation dub
tamoki wambesi dove
---
More top quality Roots & Dub from Roy Cousins & the cream of Jamaica's studio session legends from the '70s & '80s.
This time courtesy of the mighty Scientist, in collaboration with the royals, charlie chaplin & babba dread.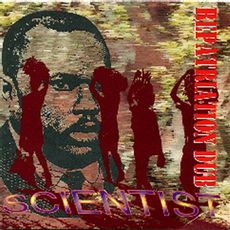 Tracklist
Jah Children
Heal The Nation – The Royals
Zion Dub
Full House Dub
Warning Dub
Sailing Dub
Meet The People Dub
In The Dance Dub
Sugar Cane Man Dub
Back To Wall Dub
Stick Herb Dub
101 Grandby St, Liverpool 8 – Charlie Chaplin
Zachariah Dub
The Hermit
58 Piction Rd, Liverpool
Gloria 'Mamma Do It' Mahadio, Kingston 11, Jamaica
Zinc Fence Dub
Count Raja The Joker
Welsh Man Dub - Babba Dread. 20
Fenbrook Avenue, Marverley, Jamaica.