All Them Witches
Dying Surfer Meets His Maker
New West Records
---
creating filmic landscapes rendered by guitars, keys & drums, the nashville 4-piece's heavy, rocky, doomy, bluesy, psychy sound constantly shifts, making them impossible to pin down & this album indefineable, thrilling & enthralling.
whilst listening to the album repeatedly, various residents have cited everyone from dan auerbach/the black keys, arctic monkeys, trail of the dead, qotsa, robbie robertson & black mountain. One song opens onto another as it unfolds into a labyrinthine, head-expanding ride - it's a real slow burner. there is precision & weight in every swell & breakdown, every riff & groove. The narratives are often unspoken, sourcing musical touchstones from across the States, offering an almost cinematic experience wrapped up in their propulsive rhythms & subtly funky anthems. "There is no minute-to-minute stretch at which 'Dying Surfer Meets His Maker' isn't a joy...but the truly affecting experience is the record taken in its entirety" - the obelisk.

Ian recommends: "Dying surfer meets his maker combines spacey lyricism, tripped-out post-psych guitars, and booming stoner rock drums. Worth shouting out that it has easily the best album artwork of the year so far"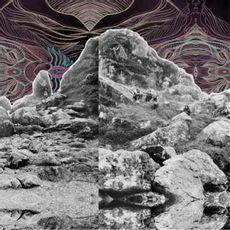 Call Me Star
El Centro
Dirt Preachers
This Is Where It Falls
Apart
Mellowing
Open Passageways
Instrumental 2 (Welcome To The Caveman Future)
Talisman
Blood And Sand - Milk And Endless Waters