other titles...
See also...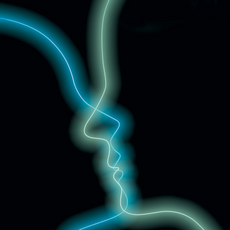 Blue And Yellow Light
Sonar
Wounded Wing
Hands
Here Comes The Vapour
Pacific
Anola
Side By Side
100 Horses Run
Follow
The Duke Spirit
kin
ex voto
spectral compositions that ebb and flow, gently revealing devastatingly raw and emotive lyrics – it's no surprise that former Cocteau twins man simon Raymonde recorded them: in places 'kin' sounds like hearing 'heaven or las vegas' for the first time.
the breath-taking and brittle beauty isn't the only facet though – the London quartet have so much up their sleeve and they reveal just have us hooked from the opening note to the last. moments of pj Harvey surface, pieces of daughter's otherworldly magnetism appear and there's a touch of lanterns on the lake in places too, but ultimately this is a phenomenally impressive statement of intent that's dripping in inspiration and could only come from the duke spirit.