Carla dal Forno
Look Up Sharp
Kallista records. 
---
From brooding melancholy and disembodied dub to rumbling post-punk and scaly dream pop, Carla conjures something that is seismic and entrancing.
'Look Up Sharp' takes on board all of the aspects of Dal Forno's previous releases and then chisels them down into their most lean and dynamic forms. The Melbourne-via-Berlin artist inspirationally navigates the blights of modern life with an album steeped in the overcast greys of London town. Just give "Don't Follow Me" a spin and imagine it as a soundtrack for dodging your way through pissy puddles before ambling down into the depths of a tube station that is buckling under the weight of its morningbreathed commuters.
Her Young Marble Giants-esque disengaged delivery works perfectly higher in the mix, against the stark and somewhat austere arrangements - but her economy of expression is never cold or alienating. In fact, there's a surprising warmth that infuses this album, despite the context being life in flux, longing for intimacy, falling short and embracing the unfamiliar. A deeply atmospheric delight.
"in contrast to the diy ghost-pop excavations of her 2016 debut and the chilly germanic melancholy of 2017's 'the garden' ep, Carla dal forno's newest release sounds strangely fragile and vulnerable" 4/5 – mojo; "A creator of works of truly unnerving grace" - the skinny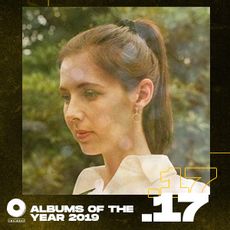 Tracklist
No Trace
Hype Sleep
So Much Better
Leaving For Japan
I'm Conscious
Don't Follow Me
Heart of Hearts
Took A Long Time
Creep Out of Bed
Push On