Low
hey what
SUB POP
---
Low are continuing a conversation with themselves that began, if not 27 years ago, then at least a decade past.
Whilst 'Double Negative' is the obvious reference point, 'Hey What' feels more like a surprised response to 'C'mon' than a simple extension of the ideas first touched upon in 'Ones & Sixes'.

"Nothing But Heart" (with its long-lost sibling in "The Price You Pay (it must be wearing off)") from 2011's 'C'mon' is the point that this startling release began its journey. They pushed dissonance and discordance together in a mass of repetition and subtle evolution, weaving in the darkness that has been inherent to Low's music since day dot but this time manifesting itself in unexpected and enriching ways. Juddering, stilted, awash with intricacies that should be forgiven for appearing irritating yet become the deep hooks that draw you in and keep you entranced.

There's a carnivalesque, playful approach to expressions of grief and trauma. With this further delve into cataclysmic staccato electronics, Low have never been more challenging, more serene, more open, and more rewarding. Their new bedfellows include the joyous scrambled works of Aaron Dilloway, the confrontation of 'Yeezus' and Gavin Bryars' exceptional minimalism.

That, nearly 30 years later, the band who carefully whispered "too many words" into our ears now return to lance us over and over again with violent harpoons of distortion whilst remaining true to their original aesthetics, is testament to their justly unwavering self-belief. Low's journey is our journey and we trust them entirely to guide the way into uncharted, dark waters. We cannot wait to see where this dialogue goes next.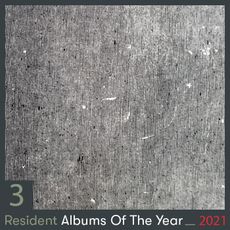 White Horses
I Can Wait
All Night
Disappearing
Hey
Days Like These
There's a Comma After Still
Don't Walk Away
More
The Price You Pay (It Must Be Wearing Off)