other titles...
See also...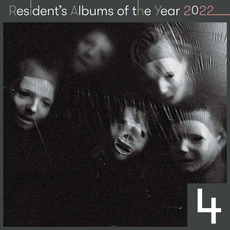 eco mix lp



resident exclusive polaroid (pre-signing)
Clocks
Ded Wurst
Summer of the Shark
Three
The Warden
I Am Kate Moss
Instinct
Hehe
Teeth
No Thanks, I'm Full
Ditz
The Great Regression
Alcopop! Records
There's an ominous build to these songs that results in each of them progressively morphing into pummelling, pounding, riffy anthems - an indomitable & incendiary force.
We've worshipped at the Ditz altar for a few years (they came together in Brighton in 2015), through their various line-up changes & developments in sound but 2022 finally delivered their debut album...& what a fucking incredible achievement it is!! Even those of us who came to this with the highest of expectations have been left awestruck.
Their dynamic, experimental punk is savage, cacophonous & urgent but complex, layered & considered, so every listen will deliver new thrills & previously unprocessed aural assaults whilst also revealing a surprising & obverse melody & warmth.
Abrasive but accessible, their music carries themes of personal identity, particularly within the context of masculinity & femininity & insecurities around gender. 'The Great Regression' is full of anger, rage & despair but it also showcases their love of childish jokes, literature...& pedals. Many, many pedals contribute to the ever-growing pile of equipment they gathered in order to make unusual sounds during the recording process.
"A vital reminder that, in order to embrace therapeutic progress, you need to regress. A taut, well-honed package it's a brutal assault on the senses" - Loud & Quiet