other titles...
See also...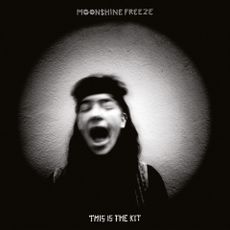 bullet Proof
Hotter Colder
Moonshine Freeze
Easy On The Thieves
All Written Out In Numbers
Empty No Teeth
Riddled With Ticks
Two Pence Piece
Show Me So
By My Demon Eye
Solid Grease

*** "Moonshine First Goes" Bonus Disc tracklisting *** (available while stocks last)
1. Moonshine Freeze
2. By My Demon Eye
3. Bullet Proof
4. Show Me So
this is the kit
MOONSHINE FREEZE 
Rough Trade
A distinguished set from an exceptionally talented musician - after a series of underrated gems, it's time for her humble beauty to shine.
We've been adoring Kate Stables and her rotating cast of able supporters (including the always fabulous Rozi Plain) for many years, watching her slowly rise in recognition and acclaim. Her Rough Trade Records debut takes her unique melodic alt-folk to a whole new level, augmenting her usually skeletal songs into more buoyant incantations akin to those of label mate Emiliana Torrini. The sonic seduction takes place through a series of bright and free-flowing songs that charm their way into your mind. With the magnetism of 'Hotter Colder', 'Moonshine Freeze' and 'By My Demon Eye', she's declaring herself as a natural successor to Laura Marling's throne. Kate & co also played one of our fave ever instores this year, which only heightens our love for this record.

"A fascinating album that only slowly gives up its secrets" - The Guardian