other titles...
See also...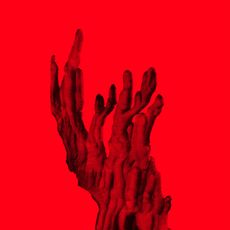 Mercury Immersion
Horse Tail
Failed Myth Simulation
Darwin's Finches
Unveiling
Manic
Hajstra
A Crooked God
Recall
Resina
Speechless
130701
Haunting, petrifying, and pugnacious – Rec's cinematic soundscape sizzles with a vibrant vigour, revealing an expansive step forward in her process without losing any of her plangent appeal.
Warsaw-based cellist/composer Resina (Karolina Rec) returns with a first standalone album in three years, taking a big step forward on a bold and brilliantly expansive record that explores ideas about language, the voice and the unpredictability of nature. Recorded by Resina and Michał Kupicz, with striking additional mixing & production work by Daniel Rejmer (Ben Frost, Björk, Foals, Girls Names), 'Speechless' is fluid and muscular, with wide dynamics and a dark and powerful dramatic weight. Across nine tracks, Resina's cello, voice and electronics are set alongside drummer Mateusz Rychlicki, the 23-piece 441 Hz choir, with Magdalena Gajdzica playing flute (track 1) and Michał Fojcik adding field recording & sound design (track 4). Removed from their regular, more refined classical contexts, cello and choir are subjected to electronic processing, expanded and deployed in a swirling, visceral sound-world, sometimes pushed into distortion and anchored alongside Rychlicki's driving drumming. An amalgamation of noise, rock, ambient, choral and classical elements, 'Speechless' shifts from gossamer beauty to glowering threat; from pulsing minimalism to full-bore propulsive blow-outs. As well as moments of great beauty, it is shot through with shrieks and howls, cavernous bass drops, sirens and sudden pitch shifts.