other titles...
See also...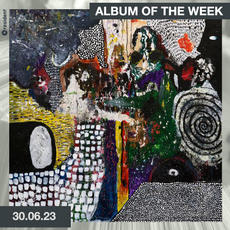 resident exclusive yellow lp



white marble lp

Alps
Be Careful
It's Just A Bit Of Blood
We Fall Apart
Advertisement One
Hidden Cinema
Pulling Stitches
A Final Movement
Bdrmm
I Don't Know
Rock Action
'I Don't Know' retains their trademark effects-laden guitars & motorik Neu! grooves but now with piano, strings, electronica, sampling & the occasional dance beat.
Give this one time. It's not as immediate as their outstanding debut but if you stick with it you will most definitely be permanently hiding out in your bedroom again, wondering what you ever listened to before these guys came along! Fans of Radiohead, Ride, Mogwai or The Cure that are yet to discover bdrmm would do well by blessing their ears with this exhibition of crackling sonic sculptures as soon as possible...& then returning to it again & again.