METZ
II
SUB POP
---
on the toronto band's concussive sophomore, The guitars are titanic, the drums ill-tempered, the vocals chilling & the volume worrisome - 'II' is the sound of an already monstrous band improving in both subtle & terrifying ways.
'II' is METZ at their most true to form, as pure an expression of what they do as can currently be committed to tape. From the exhilarating grind of 'Spit You Out' to the blunt-force thrills of 'Landfill', herein reside 10 songs as uncompromising in their ferocity & abrasiveness as you could hope for. it's even more indebted to 'bleach'-era nirvana & captures perfectly what an irresistible force they are both live & on record. Though they incorporate new instruments, (baritone guitar, tape loops, piano, synth, found sounds) & stretch out the arrangements, they still manage to "stay true to what made us tick in the first place: that immediacy," says frontman alex Edkins. "it punches you in the gut".
sam recommends: more focused and intelligent than before, but still very much up for making some abrasive & unfriendly noises with guitars. if it ain't broke don't fix it, right?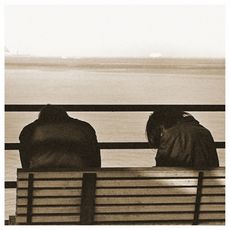 59
Tracklist
Acetate
The Swimmer
Spit You Out
Zzyzx
I.O.U.
Landfill
Nervous System
Wait In Line
Eyes Peeled
Kicking A Can Of Worms