other titles...
See also...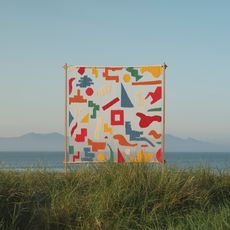 Tracing Nature
Water Street
An Ever Changing View
Calder Shapes
Mountains, Trees and Seas
Field of Vision
Jewels
Sunlight Reflection
Natural Movement
Triangles in the Sky
matthew halsall
An Ever Changing View
gondwana
an expansive, immaculately conceived project which presents Halsall's signature blend of jazz, electronica, global and spiritual jazz influences.
Halsall who has been hailed as one of the leading figures of the UK jazz renaissance has never seen himself as part of any one sound or scene: he builds his own sonic universe instead. An Ever Changing View finds him at his most experimental yet, once again expanding his sound and production techniques to create his unique brand of deeply meditative music.