other titles...
See also...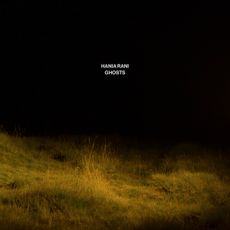 Oltre Terra
Hello
Don't Break My Heart feat. Duncan Bellamy
24.03
Dancing with Ghosts feat. Patrick Watson
A Day in Never
Whispering House feat. Olafur Arnalds
The Boat
Moans
Thin Line feat. Duncan Bellamy
Komeda
Utrata
Nostalgia
Hania Rani
Ghosts
gondwana
bringing her songwriting and beautiful vocals to the fore and featuring special guests Patrick Watson, Ólafur Arnalds and Duncan Bellamy (Portico Quartet), 'ghosts' is the sound of an ever-evolving artist.
Its spirit is warm, beckoning one into an ambitious double album that unfolds at an exquisite pace, informed by her revelatory, exploratory live performances.

If Rani's debut 'Esja' was about exploiting her principal instrument, and 'Home' saw her take steps towards a fuller expression of her art, 'Ghosts' is where she unites her varied interests on what might even be considered her first 'real' album. Drawing upon a fondness for diverse artists like Enya, The Smile, James Blake and Pink Floyd – not to mention her admiration for her guests – and evoking Stina Nordenstam's delicacy, Keith Jarrett's flair, Kate Bush's artistry and Pink Floyd's probing inclinations, it combines a lifetime's musical experience in one miraculous, cosmic world. Say hello, then, to something quite unlike anything you've ever heard. It's the sound of HANIA RANI.

For fans of Nils Frahm, Melanie de Basio, Björk, Kate Bush, Ólafur Arnalds and Portico Quartet