other titles...
See also...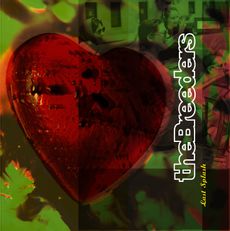 New Year
Cannonball
Invisible Man
No Aloha
Roi
Do You Love Me Now?
Flipside
I Just Wanna Get Along
Mad Lucas
Divine Hammer
S.O.S
Hag
Saints
Drivin' on 9
Roi (Reprise)
Go Man Go (bonus track)
Divine Mascis (bonus track)
the breeders
Last Splash (30th Anniversary Edition)
4ad
BLOWN TO HELL, CRASH, I'M THE LAST SPLASH.
I don't know if you know, but this record is kind of a big deal. And what better way to celebrate thirty little years of this alt rock treasure than with a bulked-up edition completed by an extra disc of bonus tracks and a beautifully etched B-side? To celebrate this defining album of the 90s' 30th anniversary, the record has been remastered from the original analog tapes – previously thought to be lost – a process which also brought to light two unreleased tracks. Recorded by the 'classic' Breeders line-up of Kim Deal, Kelley Deal, Josephine Wiggs and Jim Macpherson, and featuring the infectiously appealing 'Cannonball', 'Last Splash' immediately became an alt-rock classic, and is ranked in Pitchfork's Top 100 Records of the 1990s.

For this special edition, the original, iconic sleeve art by the late visionary designer Vaughan Oliver has been gloriously reimagined by his long-time design partner Chris Bigg.