other titles...
See also...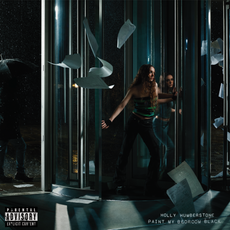 Paint My Bedroom Black
Into Your Room
Cocoon
Kissing in Swimming Pools
Ghost Me
Track 6
Antichrist
Lauren
Baby Blues
Flatlining
Elvis Impersonators
Girl
Room Service
Holly Humberstone
Paint My Bedroom Black
polydor
Humberstone turns on the pop charm like she's blowing a hole in a dam, flooding our eager ears with catchy chorus after unforgettable hook! This is primed for big, hearty sing-a-longs.
'Paint My Bedroom Black' represents Holly's coming of age, growing from unknown singer at her parent's piano to the most exciting alternative pop stars of her generation. The dark and otherworldly space Holly has built and invited fans into, both sonically and visually, has been lucid and visceral, with the camera always on her shoulder, a lens into her chaotic thoughts and deep feelings.