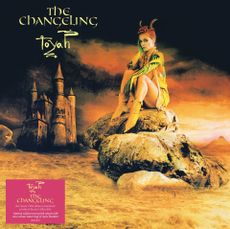 neon pink lp


SIDE ONE
1. CREEPY ROOM
2. STREET CREATURE
3. CASTAWAYS
4. THE DRUIDS
5. ANGEL & ME

SIDE TWO
1. THE PACKT
2. LIFE IN THE TREES
3. DAWN CHORUS
4. RUN WILD, RUN FREE
5. BRAVE NEW WORLD

2cd + dvd


cd one

1 CREEPY ROOM
2 STREET CREATURE
3 CASTAWAYS
4 THE DRUIDS
5 ANGEL & ME
6 THE PACKT
7 LIFE IN THE TREES
8 DAWN CHORUS
9 RUN WILD, RUN FREE
10 BRAVE NEW WORLD

BONUS TRACKS
11 WARRIOR ROCK
12 PARADISE CHILD
13 GOOD MORNING UNIVERSE
14 URBAN TRIBESMEN
15 IN THE FAIRGROUND
16 THE FURIOUS FUTURES
17 GO BERSERK (TOUR
INTRO)
18 STAND PROUD
19 CLAPHAM JUNCTION
20 I WANT TO BE FREE
(ROUNDHOUSE SESSION)
21 DAWN CHORUS (6.55
SPECIAL VERSION)

cd two

1 CREEPY ROOM (WORK IN
PROGRESS MIX)
2 STREET CREATURE (WORK IN
PROGRESS MIX)
3 CASTAWAYS (WORK IN
PROGRESS MIX)
4 THE DRUIDS (WORK IN
PROGRESS INSTRUMENTAL)
5 ANGEL & ME (WORK IN
PROGRESS MIX)
6 THE PACKT (WORK IN
PROGRESS MIX)
7 LIFE IN THE TREES (WORK IN
PROGRESS MIX)
8 DAWN CHORUS (WORK IN
PROGRESS MIX)
9 RUN WILD, RUN FREE (WORK
IN PROGRESS MIX)
10 BRAVE NEW WORLD (WORK
IN PROGRESS MIX)
11 WARRIOR ROCK (WORK IN
PROGRESS INSTRUMENTAL)
12 PARADISE CHILD
(INSTRUMENTAL
OUTTAKE)
13 UNTITLED NO.12
(INSTRUMENTAL
OUTTAKE)
14 CHARIOTS (INSTRUMENTAL
HOME DEMO)
15 THE PIED PIPER
(INSTRUMENTAL HOME
DEMO)
16 ROXY ONE (INSTRUMENTAL
HOME DEMO)
17 TALKING TO SEIFERT
(INSTRUMENTAL HOME
DEMO)
18 PIANO BALLAD
(INSTRUMENTAL HOME
DEMO)
19 ANGER (INSTRUMENTAL
HOME DEMO)
20 BUS STATION FOR HEROES
(INSTRUMENTAL HOME DEMO)

dvd

1 CREATING THE
CHANGELING: TOYAH
INTERVIEW 2023
2 TRACK BY TRACK
COMMENTARY: TOYAH
INTERVIEW 2023
3 GOOD MORNING UNIVERSE:
LIVE & UNPLUGGED 2018
4 BRAVE NEW WORLD: LIVE &
UNPLUGGED 2018
5 ANGEL & ME: LIVE &
UNPLUGGED 2018
6 BRAVE NEW WORLD: PROMO
VIDEO
7 BRAVE NEW WORLD: PROMO
VIDEO OUTTAKE FOOTAGE
8 GOOD MORNING: UNIVERSE
TOP OF THE POPS
9 IT'S A MYSTERY: TOP OF
THE POPS XMAS PARTY
10 I WANT TO BE FREE:
BRITISH ROCK & POP AWARDS
1981
11 BRAVE NEW WORLD: GET
SET FOR SUMMER
12 STREET CREATURE: GET
SET FOR SUMMER
13 CASTAWAYS: GET SET FOR
SUMMER
14 BRAVE NEW WORLD:
CHEGGERS PLAYS POP
15 DAWN CHORUS (TOUR
CLIPS): NATIONWIDE
16 DAWN CHORUS: PEBBLE
MILL 6.55 SPECIAL
17 IEYA 1982: PEBBLE MILL
6.55 SPECIAL (UNCUT ENDING)
18 STREET CREATURE: THREE
OF A KIND

super deluxe boxset


cd one - THE CHANGELING

1 CREEPY ROOM
2 STREET CREATURE
3 CASTAWAYS
4 THE DRUIDS
5 ANGEL & ME
6 THE PACKT
7 LIFE IN THE TREES
8 DAWN CHORUS
9 RUN WILD, RUN FREE
10 BRAVE NEW WORLD

BONUS TRACKS
11 WARRIOR ROCK
12 PARADISE CHILD
13 GOOD MORNING UNIVERSE
14 URBAN TRIBESMEN
15 IN THE FAIRGROUND
16 THE FURIOUS FUTURES
17 GO BERSERK (TOUR
INTRO)^
18 STAND PROUD
19 CLAPHAM JUNCTION
20 I WANT TO BE FREE
(ROUNDHOUSE SESSION)^
21 DAWN CHORUS (6.55
SPECIAL VERSION)^

^ Previously unreleased on CD

cd two - RARE & ARCHIVE MATERIAL*

1 CREEPY ROOM (WORK IN
PROGRESS MIX)
2 STREET CREATURE (WORK IN
PROGRESS MIX)
3 CASTAWAYS (WORK IN
PROGRESS MIX)
4 THE DRUIDS (WORK IN
PROGRESS INSTRUMENTAL)
5 ANGEL & ME (WORK IN
PROGRESS MIX)
6 THE PACKT (WORK IN
PROGRESS MIX)
7 LIFE IN THE TREES (WORK IN
PROGRESS MIX)
8 DAWN CHORUS (WORK IN
PROGRESS MIX)
9 RUN WILD, RUN FREE (WORK
IN PROGRESS MIX)
10 BRAVE NEW WORLD (WORK
IN PROGRESS MIX)
11 WARRIOR ROCK (WORK IN
PROGRESS INSTRUMENTAL)
12 PARADISE CHILD
(INSTRUMENTAL
OUTTAKE)
13 UNTITLED NO.12
(INSTRUMENTAL
OUTTAKE)
14 CHARIOTS (INSTRUMENTAL
HOME DEMO)
15 THE PIED PIPER
(INSTRUMENTAL HOME
DEMO)
16 ROXY ONE (INSTRUMENTAL
HOME DEMO)
17 TALKING TO SEIFERT
(INSTRUMENTAL HOME
DEMO)
18 PIANO BALLAD
(INSTRUMENTAL HOME
DEMO)
19 ANGER (INSTRUMENTAL
HOME DEMO)
20 BUS STATION FOR HEROES
(INSTRUMENTAL HOME DEMO)

*All 20 tracks previously unreleased

dvd - RARE & ARCHIVE FOOTAGE

1 CREATING THE
CHANGELING: TOYAH
INTERVIEW 2023
2 TRACK BY TRACK
COMMENTARY: TOYAH
INTERVIEW 2023
3 GOOD MORNING UNIVERSE:
LIVE & UNPLUGGED 2018
4 BRAVE NEW WORLD: LIVE &
UNPLUGGED 2018
5 ANGEL & ME: LIVE &
UNPLUGGED 2018
6 BRAVE NEW WORLD: PROMO
VIDEO
7 BRAVE NEW WORLD: PROMO
VIDEO OUTTAKE FOOTAGE
8 GOOD MORNING: UNIVERSE
TOP OF THE POPS
9 IT'S A MYSTERY: TOP OF
THE POPS XMAS PARTY
10 I WANT TO BE FREE:
BRITISH ROCK & POP AWARDS
1981
11 BRAVE NEW WORLD: GET
SET FOR SUMMER
12 STREET CREATURE: GET
SET FOR SUMMER
13 CASTAWAYS: GET SET FOR
SUMMER
14 BRAVE NEW WORLD:
CHEGGERS PLAYS POP
15 DAWN CHORUS (TOUR
CLIPS): NATIONWIDE
16 DAWN CHORUS: PEBBLE
MILL 6.55 SPECIAL
17 IEYA 1982: PEBBLE MILL
6.55 SPECIAL (UNCUT ENDING)
18 STREET CREATURE: THREE
OF A KIND

cd three - THE CHANGELING/MORE RARE & ARCHIVE MATERIAL*

1 CASTAWAYS (WORK IN
PROGRESS ROUGH)
2 PARADISE CHILD (WORK IN
PROGRESS MIX)
3 BRAVE NEW WORLD (WORK
IN PROGRESS ROUGH)
4 ANGEL & ME (WORK IN
PROGRESS ROUGH)
5 RUN WILD, RUN FREE
(WORK IN PROGRESS LATER
MIX)
6 CREEPY ROOM (WORK IN
PROGRESS INSTRUMENTAL)
7 STREET CREATURE (WORK
IN PROGRESS INSTRUMENTAL)
8 CASTAWAYS (WORK IN
PROGRESS INSTRUMENTAL)
9 THE DRUIDS (WORK IN
PROGRESS LATER
INSTRUMENTAL)
10 ANGEL & ME (WORK IN
PROGRESS INSTRUMENTAL)
11 THE PACKT (WORK IN
PROGRESS INSTRUMENTAL)
12 LIFE IN THE TREES (WORK
IN PROGRESS INSTRUMENTAL)
13 DAWN CHORUS (WORK IN
PROGRESS INSTRUMENTAL)
14 WARNINGS (INSTRUMENTAL
HOME DEMO)
15 ATMOSPHERICS PT.III
(INSTRUMENTAL HOME DEMO)
16 PANIC FOR TRACKS
(INSTRUMENTAL HOME DEMO)
17 HIGH TIMES
(INSTRUMENTAL HOME DEMO)
18 SQUASH CORONARY
(INSTRUMENTAL HOME DEMO)

*All 18 tracks previously unreleased

picture disc lp - THE CHANGELING

SIDE ONE
1 CREEPY ROOM
2 STREET CREATURE
3 CASTAWAYS
4 THE DRUIDS
5 ANGEL & ME

SIDE TWO
1 THE PACKT
2 LIFE IN THE TREES
3 DAWN CHORUS
4 RUN WILD, RUN FREE
5 BRAVE NEW WORLD

pink & blue splatter lp - THE CHANGELING: WORK IN PROGRESS

SIDE ONE
1 CREEPY ROOM (WORK IN
PROGRESS MIX)
2 STREET CREATURE (WORK IN
PROGRESS MIX)
3 CASTAWAYS (WORK IN
PROGRESS MIX)
4 THE DRUIDS (WORK IN
PROGRESS LATER
INSTRUMENTAL)
5 ANGEL & ME ((WORK IN
PROGRESS MIX)

SIDE TWO
1 THE PACKT (WORK IN
PROGRESS MIX)
2 LIFE IN THE TREES (WORK IN
PROGRESS INSTRUMENTAL)
3 DAWN CHORUS (WORK IN
PROGRESS INSTRUMENTAL)
4 RUN WILD, RUN FREE (WORK
IN PROGRESS MIX)
5 BRAVE NEW WORLD (WORK
IN PROGRESS MIX)

Toyah
THE CHANGELING
cherry red
Newly remastered release of Toyah's 1982 beloved album, 'The Changeling'.
'The Changeling' is the darker, more grown-up sequel to the previous year's gold-selling album 'Anthem'. 'The Changeling' entered the UK Top 40 in June 1982, peaking at number six, it spent 12 weeks on the chart was awarded a silver sales
certification.

EXCLUSIVE TO THE SUPER DELUXE BOX SET

Bonus CD - More Rare & Archive Material contains a further 18 previously unreleased tracks from the archives, newly unearthed and remastered. The full colour artwork picture CD disc includes 13 tracks from the Roundhouse sessions featuring never before heard vocal takes of Angel & Me, Castaways, Paradise Child and Brave New World. A further 5 of Joel Bogen's Portastudio demo recordings include the earliest instrumental demos of what became Brave New World, Castaways, Street Creature, Run Wild, Run Free and Paradise Child.

Album Picture Disc: The 10-track The Changeling album is presented on a 12" picture disc for the first time featuring an outtake shot from the album cover shoot. An iconic shot of Toyah in the Brave New World pink hair/ birds make-up features on the picture disc reverse.

The Changeling | Works In Progress Splatter Vinyl: A specially curated 10-track album presents the album in running order but in Work in Progress Mix versions. The pink/blue/clear splatter vinyl echoes the iconic pink/blue hair from the Brave New World look created by Toyah, Carolyn Cowan and Robert Lobetta for the iconic promo video/single sleeve. Another exclusive and previously unseen outtake shot provides a variant full colour sleeve LP jacket in addition to an inner bag with rare images and track details.

44-page perfect bound book: This exclusive book contains stunning rare and unseen images from The Changeling archives, alongside anecdotes and insights from Toyah Willcox about all 10 songs on The Changeling. The full album lyrics plus the poetry that appeared throughout the original lyric booklet feature plus lyrics for a further nine B-Sides/ bonus tracks.

12x12-inch colour art print of a previously unseen album cover outtake

Four exclusive colour postcards celebrating The Changeling imagery.