other titles...
See also...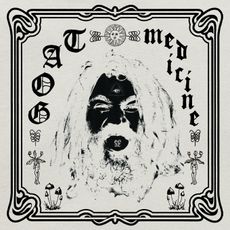 Impermanence & Death
Raised By Hills
I Became The Unemployment Office
Tsod
Vakna
You'll Be Alright
Join The Resistance
Tripping In The Graveyard
goat
Medicine
rocket
This lot sure know how to cure what ails us - eight spoonfuls of kaleidoscopic, 70s-glooped prog with enough rampant psychedelia that it'll have you dusting your finest flares off and reaching for those sizzling incense sticks.
Take your medicine as prescribed. Twice daily.