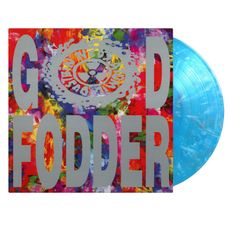 Kill Your Television
Less Than Useful
Selfish
Grey Cell Green
Cut Up
Throwing Things
Capital Letters
Happy
Your Complex
Nothing Like
Until You Find Out
You
What Gives My Son?
Ned's Atomic Dustbin
God Fodder (2023 reissue)
music on vinyl
Ned's Atomic Dustbin's debut album 'God Fodder' is an often overlooked classic in the British shoegaze and alternative rock scene.
The album is characterised by the noisy guitars and drumbeats. 'God Fodder' was a critical and commercial success, peaking at number 4 in the UK chart and number 91 on the Billboard 200. The college friendly songs can't be taken too seriously, but the sound is immense, mainly by recording the songs with 2 bass guitars. The album was praised by almost every magazine and could be considered one of their best albums.