other titles...
See also...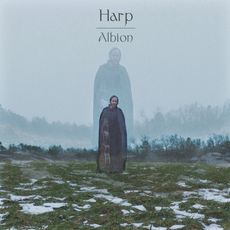 The Pleasant Grey
I Am The Seed
A Fountain
Daughters of Albion
Chrystals
Country Cathedral Drive
Shining Spires
Silver Wings
Seven Long Suns
Moon
Throne of Amber
Herstmonceux
Harp
Albion
bella union
the long-awaited debut solo album by Harp, the adopted name of Tim Smith, formerly the singer and principal songwriter of Texan legends Midlake, who is joined by his wife, Kathi Zung.
The road to 'Albion' might have been long and winding, and bumpy to boot, but the music Harp has created is steeped in sublime melody, mood, drama and detail, its ten songs and two mood-matching instrumentals framed by a mesh of acoustic/electric guitars, soft shades of keyboards and Smith's gorgeous voice; in other words, the quintessence of what drew people in the first place to his work with Midlake. But Albion has starker, darker hues than Smith is typically renowned for, which lifts Albion to new heights in his canon; likewise, the level of personal revelation. These are songs about the human condition, from love - both lost and found – to faith, anxiety to joy, fear to acceptance, all couched in a highly distinct poetic language.