other titles...
See also...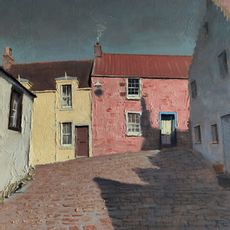 I Know That It's Like This (Baby)
A Bad Wind Blows In My Heart pt. 3
If Tomorrow Starts Without Me
We Don't Need Them
I Hold Something In My Hand
This Can't Go On
…And The Sea…
Nothing To Be Done
It's Today Again
Christinha
How Beautiful I Am
Thankfully for Anthony
Nos Da
Bedbound Melodies (Big Softies 7")
When Will I Get Used To This? (Big Softies 7")
dinked edition 262
- Rose pink vinyl *
- "Big Softies" bonus 7" *
- Gatefold sleeve
- Printed inner sleeve with handwritten lyrics
- Signed & numbered edition *
- Limited pressing of 600 *

*EXCLUSIVE to Dinked Edition
bill ryder-jones
Iechyd Da
Domino Recording Co
at times joyous and grand, at others intimate and heartbreaking, the ex-coral guitarist has expanded into new territory with exhilarating results: from kids choirs and tender strings to dreamy melodies and doo-wop harmonies.
bill ryder-jones will be the first to admit that he's never been the most chipper of chaps and, with everything that's been going on, you might expect him to have delved deeper into the gloom. so, it's a resounding gulp of fresh air to say that 'iechyd da' is a record sliced through with optimism. don't worry, he hasn't unleashed a glitzy mirrorball of dancefloor numbers (although it does feature a dramatically recontextualised disco sample) but there is a definite thick silver band looping the waist of those ever-present grey clouds this time round.

ffo: the velvet underground / lambchop / spiritualized / arab strap / gruff rhys / the coral / bill callahan