other titles...
See also...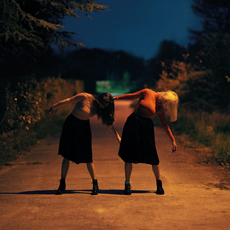 Vague Ideas
Vanishing Line
Carried In Sound
There Was A Hope
Seek It With Me
Sticks and Stones
Part Of It All
2022
Perseus
Come To My Mind
Seek It With Me (instrumental)
SMOKE FAIRIES
Carried In Sound
Year Seven Records
A rousing return from the mist-ical duo that finds their hazy gloom-folk painted in beguiling shades - sticking this on is like entering a fog-strewn landscape with Jessica and Katherine's hands appearing out of the murk to guide us along.
Brilliant stuff! Continuing to pursue more of that warm and ethereal aesthetic the pair have cultivated since their earliest beginnings, "Vanishing Line" makes for a wonderfully warm and emotive introduction to their next full-length release. this offering tackles the difficult and intimate feelings loss and grief can have on a person and those around them. A sense of inner strength dominates this record. In keeping with the times that bore it, 'Carried In Sound' isn't afraid to discuss darkness – but everywhere there is a longing for light. "Although the album has themes of sadness on there, it's looking at those things from a place of strength," says Jessica.