other titles...
See also...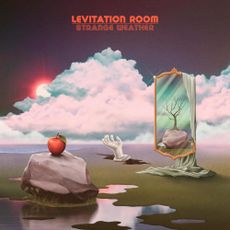 indies only "orange crush" vinyl


Heaven
Strange Weather
Cool It Baby
Expectations
Immortal Love
Scene For An Exit
Pintura
Morning Star
Revelations
The Other Side
Dinked Edition 269




- Splatter vinyl *
- Bonus track 7" flexi-disc*
- 12"x12" double-sided colour Insert
- Hand-numbered*
- Limited pressing of 500 *

*EXCLUSIVE to Dinked Edition

levitation room
Strange Weather
ras / greenway
Drifting in on a curl of Los Angelean haze, the third album from the psych rock quartet is a laidback smear of heatwave dapple, gallivanting grooves, and guitar runs so cool they should be sporting sunglasses.
'Strange Weather' sees Levitation Room bringing former Brian Jonestown Massacre keyboardist Rob Campanella, Jason Kick (Mild High Club), and Black Crowes' Joel Robinow into the fold and, in the process, drawing on a wealth of formidable sixties influences whilst ushering them through their own kaleidoscopic lens. They might give off an air of effortless nonchalance but, when they crank those dials, they bring a gloriously gold-hued thunder to proceedings.
In short – it's just the cosmic injection that we need to lance a little sun into these darkening winter days.
For Fans Of: Girls / Psychedelic Porn Crumpets / The Beach Boys / Post Animal / Brian Jonestown Massacre / The Beatles / Mild High Club