PORTICO QUARTET
PORTICO QUARTET
REAL WORLD RECORDS
---
the unconventional jazz quartet embrace electronics & left-of-centre dance music on their astonishing boundary-pushing 3rd lp.
portico quartet have never been afraid to experiment, boldly treading new paths on each record whilst still remaining immensely listenable. this record is no exception, as they toy with rhythms & beats that wouldn't sound out of place alongside the current crop of leftfield dance producers such as mount kimbie or flying lotus, melding them with the band's trademark widescreen cinematic sound & unique use of the mysterious instrument known as the hang. "moving way beyond the 'jazz' rubric" 4/5 – uncut. "visionary jazz & electronica" 4/5 – mojo.
james recommends: "over the course of 3 albums, portico quartet have made a gradual & subtle transition from former street buskers peddling their own twisted take on jazz music into a band who now seem to be leaving the jazz fold for pastures new & electronic. sure, this record still features some mean acoustic bass slapping along with frantic sax-blowing, but the rhythms, textures & structures point more to the current crop of underground dance music/electronic producers (think burial, sbtrkt & flying lotus). even 'the hang' has gone electronic – doused in delays & otherworldly effects. it's a good move for the quartet, as they sound completely at home inhabiting this expansive, cinematic space. i get the feeling this stuff's going to be mind-blowing live too."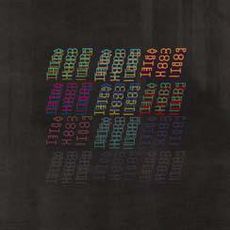 Tracklist
Window Seat
Ruins
Spinner
Rubidium
Export for Hot Climates
Lacker Boo
Steepless
4096 Colours
City of Glass
Trace