django django
Django Django
BECAUSE
---
adventurous art-rock, perfectly melding metronomy, hot chip & the beta band's dance & pop sensibilities - every track is its own nation of harmonies, rhythms & textures - Genius! the edinburgh quartet magic-up a bold, adventurous & psychedelically-bruised strain of bedroom art-rock.
melding electronic flourishes to the visceral rub of live instrumentation. from the swooning, bucolic beach boy-isms of opening track 'hail bop' & the sterner, questing bo diddley beat guitars of 'life's a beach' to the industrious, go-gettings of 'firewater' & the sleepy cowboy sighs of 'silver rays' & 'default' which sounds like an uprising in a mexican gun factory, this is a compelling, creative & lively album. it seems to have everything but amazingly, everything never seems like too much.

natasha recommends: "bouncy, shape-shifting, addictive indie pop that sounds like nothing else around at the mo - playful & fun, it's also incredibly sophisticated & clever & a guaranteed grin inducer".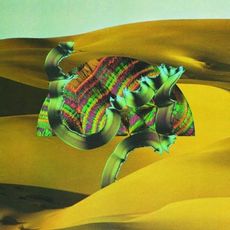 Tracklist
Introduction
Hail Bop
Default
Firewater
Waveforms
Zumm Zumm
Hand of Man
Love's Dart
Wor
Storm
Life's a Beach
Skies over Cairo
Silver Rays