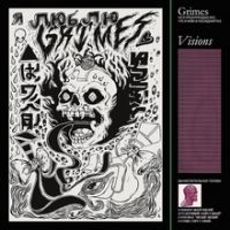 inite Love Without Fulfilment
Genesis
Oblivion
eight
Circumambient
Vowels = space and time
Visiting Statue
Be A Body
Colour of Moonlight (Antiochus) [feat. Doldrums]
Symphonia IX (My Wait Is U)
Nightmusic (feat. Majical Clouds)
skin
Know The Way


grimes
visions
4ad
*** RESIDENT ALBUM OF THE YEAR - 2012 ***
an astonishing record from the extraordinarily creative canadian composer that reaches for both dark & light, beats fast & slow & draws you into its dizzying whirlwind of slow jams.
fascinating, otherworldly futuristic art-pop drawing from new jack swing, idm, new age, k-pop, industrial & glitch - hook-laden but retaining a punk/diy ethos to really get your blood pumping & your feet moving! as far out there as pop music can go - hook-laden but retaining a punk/diy ethos. "combines the vocal & textural brilliance of braids' 'native speaker' album with the punch of contemporary underground dance music & the pop nous of the best commercial rnb" – bbc. "a nocturnal spirit for the post-ecstasy generation" 8/10 – clash, "gestures skyward & beyond" 8/10 – pitchfork.
natasha recommends: "intensely, darkly, brightly exciting & insanely infectious, progressive beats topped with claire boucher's magnificent falsetto – her 3rd album hits the stride promised by its predecessors".
matt recommends: "pop album of the year. her insanely catchy own brand of diy r&b will charm you in an instant".
ami recommends: "insanely catchy outsider electronic pop that seeps into your brain & urges your muscles to move."