GODSPEED YOU! BLACK EMPEROR
allelujah! Don't bend! Ascend!
constellation records
---
the LEGENDARY INSTRUMENTAL ROCK BAND RETURN WITH their 1st ALBUM IN 10 YEARS - a record that maintains, if not exceeds, the standards of their previous work – a high bar, many would agree.
GYBE picked up right where they left off & 'Allelujah! Don't Bend! Ascend!' Delivers a mighty set of immense & intense music (bookended by 2 new drones), that the band had been working up prior to their 2003 hiatus. they have now shaped this into something definitively stunning, immersive & utterly true to their legacy. The future looks dark indeed, but Godspeed appears wholly committed to staring it down, channelling it & fighting for some rays of sound (& flickers of light) that feel righteous, unflinching, hopeful & pure.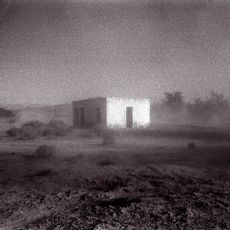 Tracklist
Mladic
Their Helicopters' Sing
We Drift Like Worried Fire
Strung Like Lights At Thee Printemps Erable