andy stott
luxury problems
modern love
---
stott's throbbing, desolate, muffled techno is now haunted by female vocals & the result sounds like burial & shed battling it out on a smoke-filled berlin dancefloor.
'Numb' introduces Alison Skidmore's voice; layered & looped but essentially left bare & exposed, tumbling into a dense shuffle. 'Lost & Found' follows with a growling rave bassline & a disturbed vocal, impenetrable but full of funk. 'Sleepless' succumbs to Stott's intense rhythmic shifts & 'Hatch The Plan' is a beautifully inverted pop song. 'Expecting' is a wrecked, deliriously knocked-out 4/4 shuffle deployed at halfspeed & 'Luxury Problems' offers up the album's most quietly euphoric 5 minutes, whilst 'Leaving' is a beautiful arrangement of voice & synth. immense!

leo recommends : "blissed out vocals add a human warmth to stott's starkly beautiful, minimal beats".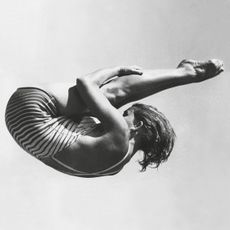 Tracklist
Numb
Lost And Found
Sleepless
Hatch the Plan
Expecting
Luxury Problems
Up The Box
Leavin