Follakzoid
ii
sacred bones records
---
throughout these 5 songs, föllakzoid craft one of the finest kraut-rock record in years, let them take you on a serpentine journey through their mystical chilean land.
föllakzoid began in santiago from what they describe as the result of, "a product of a trance experience between friends, sort of a soul abduction in which they've been living since 2008." the band is made up of multi-faceted artists, perfecting their songs with their goal being to make something organic, that breaths on its own. this album shows the band growing an enormous amount as songwriters, instead of relying on the motorik backbeat the guitars & bass intertwine around it expertly, drawing you, mesmerised, into their addictive rhythmic cycles, mystical vocals & swampy melodic haze.

leo recommends : "reviving the sound of '70s kraut rock more vitally than any other band, the Chileans' minimalist, motorik drive hypnotises as elements spiral off into a cyclone of effects."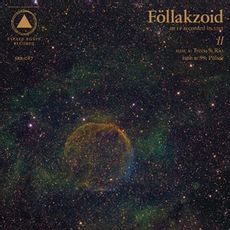 Tracklist
trees
9
rio
99
pulsar