The Heartbreaks
Hand On Heart
Nusic UK
---
more lovelorn pop from the heartbreaks, the addition of gorgeous cinematic strings making a melodic, bold, elegiac statement.
with strings arranged by the legendary james banbury of the auteurs (u2, depeche mode, bloc party), the band's intrinsic sense of drama reaches a new climax.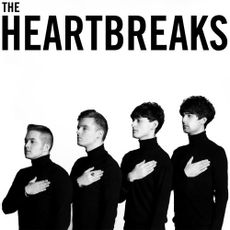 Tracklist
Hand On Heart
Why Do You Always Make Me Cry?
Jealous, Don't You Know (Strings Attached)
Close the Curtains, Oh!