hookworms
pearl mystic
Gringo Records
---
an absolutely thunderous statement with a wild motorik & thick slabs of noise that threaten to spill over - the sheer sonic velocity & emotive intent of this leeds 5-piece has blown us away for a while, so the release of their debut album proper has got us all super-"psyched".
although Often bracketed among the like of wooden shjips & sun araw, like brighton's cold pumas, hookworms' use of repetition & reverb feels more cathartic, with each fresh revolution of the loop a confrontation between the band & themes of depression, loss & anger. both Live & on record, like Spaceman 3, they pointedly subvert the tripped out sound environments of psychedelia with a darkly malevolent punk menace; unlike J.Spaceman et al, there's no chemical assistance, these concepts & feelings come with clarity & hit all the harder for it.

matt recommends : "the leeds crew deliver their anticipated debut lp & it doesn't dissapoint. A glorious display of motorik groove punk assault."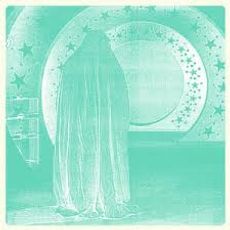 Tracklist
Away / Towards
Form And Function
i
In Our Time
Since We Had Changed
Preservation
ii
What We Talk About
iii