Lower Plenty
Hard Rubbish
fire records
---
melbourne-based 4 piece rise from the australian underground with their beautifully melancholy, suburban-country music.
a departure from the harsher sounds of their other projects (deaf wish, uv race, total control etc), lower plenty create raw & delicate music, recorded on 8-track reel-to-reel tape, often in just a single take. their folk-tinged indie rock is flecked with experimentation whilst retaining a firm hold on some fantastically memorable melodies. with a non-traditional set-up of two guitars, drums & processed percussion with four vocals, they take you on an emotionally wrought & very exciting ride. both formats include the debut album 'mean' released only on cassette in 2010. "... a whispered twilight haze that sets the record firmly in its realm of late night depressions, early morning blues & aimless heartbreak" mess'n'noise.

dan recommends : "bleak suburban country music. a broken, melancholy take on loneliness & isolation occasionally tempered with a weirdly nostalgic warmth".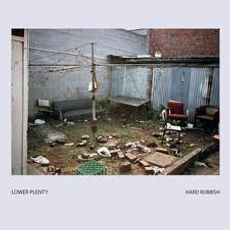 Tracklist
Work In The Morning
Strange Beast
Dirty Flowers
Nullarbor
Grass
Friends Wait
How Low Can A Punk Get
White Walls
Close Eno