dean blunt
the redeemer
hippos in tanks
---
blunt's compelling avant-pop songs are replete with vivid mosaics of sound & imagery, orchestral sonatas drifting into ravaged 4am ballads & feral psychedelia.
'the redeemer' proceeds with a yet more direct & heartfelt message than 2012's solo introduction 'the narcissist ii', with a notable lifting of the veil of tape hiss & blurred signifiers that characterised blunt's previous work, both solo & with inga copeland as hype williams. the songs contain instantly recognisable themes & motifs blurred into a new paradigm of pop, simultaneously recalling '80s no-wave soul & scott walker's otherworldly arrangements, as a bruised grandeur rises from a disorientating swirl of contradictory emotion. this is undoubtedly blunt's most romantic collection of compositions, but it's a love that dwells in nightmares as well as in dreams. he evokes bygone memories, from first kisses to humiliation & heartache, be it as the heartbreaker or the heartbroken, with the acknowledgement that sometimes the 2 can exist in the same person. In doing so he captures the essence of modern romance: delusional, infatuated & all-consuming. "it's rare to hear an album that sounds like it's not of this world" – nme.

jez recommends : "Dean Blunt is an engaging, enigmatic figure; The introspective vocals, and unusually arranged strings and samples defy expectation. Playing like a twisted 'Lambchop' art concept album, it's a strange album of great depth."
matt recommends : "the most cohesive and fully formed album from the hype williams man to date. Sees blunt channeling avant soul through solid boom bap loops and no wave mutant filters. serious."
jason recommends : "outsider heartbreak soul & lo-fi lovelorn pop for the internet generation."

leo recommends : "this album slowly creeps into your consciousness after the first play, until his no-wave soul with devastated, yet strangely soothing vocals becomes a necessary fix."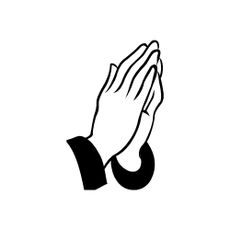 Tracklist
I RUN NEW YORK
THE PEDIGREE
DEMON
FLAXEN
V
THE REDEEMER
SEVEN SEALS OF AFFIRMATION
WALLS OF JERICHO
MAKE IT OFFICIAL
NEED 2 LET U GO
DREAD
Y3
PAPI
MMIX
ALL DOGS GO TO HEAVEN
IMPERIAL GOLD
PREDATOR
BRUTAL
PAR