Deerhunter
Monomania
4ad
---
the atlanta, georgia quintet deliver their 5th masterpiece of psych-tinged alt-rock act & as with all previous derhunter albums, it becomes more & more revelatory with each listen.
bradford Cox's self-confessed, unfaltering focus / obsession with the creation of music continues & 'monomania' sees the band make a slight step into the avant-garde but ultimately this is a loud, raw, fuzzy, satisfying set of "nocturnal garage" that gets back to the roots of the band's early sound. "The textures are dense but loose, acoustic guitars punkily thrashed to within an inch of their lives, then overlaid with squalls of feedback & other weirder noises...sounds pretty astonishing cranked up loud" - dis.

matt recommends : "the least immediate but most rewarding of deerhunter albums. Somehow their most pop, yet most punk record to date. Still the best band in the world"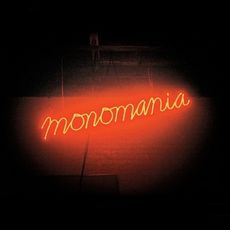 Tracklist
Neon Junkyard
Leather Jackett II
The Missing
Pensacola
Dream Captain
Blue Agent
T.H.M.
Sleepwalking
Back To The Middle
Monomania
Nitebike
Punk (La Vie Antérieure)