Still Corners
Strange Pleasures
SUB POP
---
a devastating sophomore album that's destined to usher the 2-piece to a deserved place at dream-pop's high table.
a leaner, more acute extrapolation of '80s suffused song & studio craft, navigating between angelo badalamenti noir-pop torch song sophistication, ethereal cocteau twins beauty & the glacial, mellifluous territory mapped by the likes of modern english, the cure & the passions. as greg himself says, "'creatures of an hour' was soft & relaxing but it was a massively cathartic record for me. i was destroyed after being in a relationship; it's all in there, suicide… all that stuff. 'strange pleasures' is more of an adventure out toward the open seas. it's an exploring type of record: strange new lands, strange new love…". "the feel is consistently of an eerie twilight, perched high above a near-future city" 8/10 - clash.

natasha recommends : "Although I enjoyed their debut, I never fell in love with it but album number 2 hits the spot perfectly - dream pop meets chromatics-esque 80's hypno-slo-disco. Utterly mesmerising".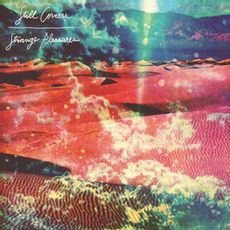 Tracklist
The Trip
Beginning To Blue
I Can't Sleep
All I Know
Fireflies
Berlin Lovers
Future Age
Going Back To Strange
Beatcity
Midnight Drive
We Killed The Moonlight
Strange Pleasures